Laboratory of Information Generation
The recent outbreak of the COVID-19 renewed the world's understanding of healthcare emergency. With globalization, viruses like this cause terror, uncertainty and great financial disruption. While there are joint efforts between countries to find cures and contain COVID-19, there are still great uncertainties. Information is easily manipulated by malicious individuals to create fear, segregation, and drive people apart. It is key that the public is adequately educated on these health concerns like virus outbreaks, containment and the spread of virus before it even happens. Although predicting virus outbreaks is nearly impossible, it is essential that the people is equipped with adequate knowledge so that individuals cannot use ignorance as a media to spread rumor and cause public fear and terror that further exacerbates the situation.
If information is analyzed through a more critical lens, people would not face such a panic when presented with distorted information. Instead, they will be able to critically analyze the information presented and remain calm during crisis like this. The Laboratory of Information Generation
is where students learn about generating information in a controlled lab setting and then applying this knowledge into real world scenarios.
Laboratory Overview

Laboratory of Information Identification

There are three parts to this program. The three groups of students will participate in the same online community where they share and exchange information. The goal of the two information generation groups is to outperform the other. The information analysis group will be the ultimate judge because they will identify which information is genuine and which is not. The group that is identified as genuine will win the competition. Students will rotate around the three groups to get the full experience of the laboratory-styled teachings.



Psychology of Information

Download our pamphlet

here

.

Advertisement Video

Students will learn the psychology behind information reception and generation, where they break down how the brain receive information and how it is deceived.


Campus Exterior Video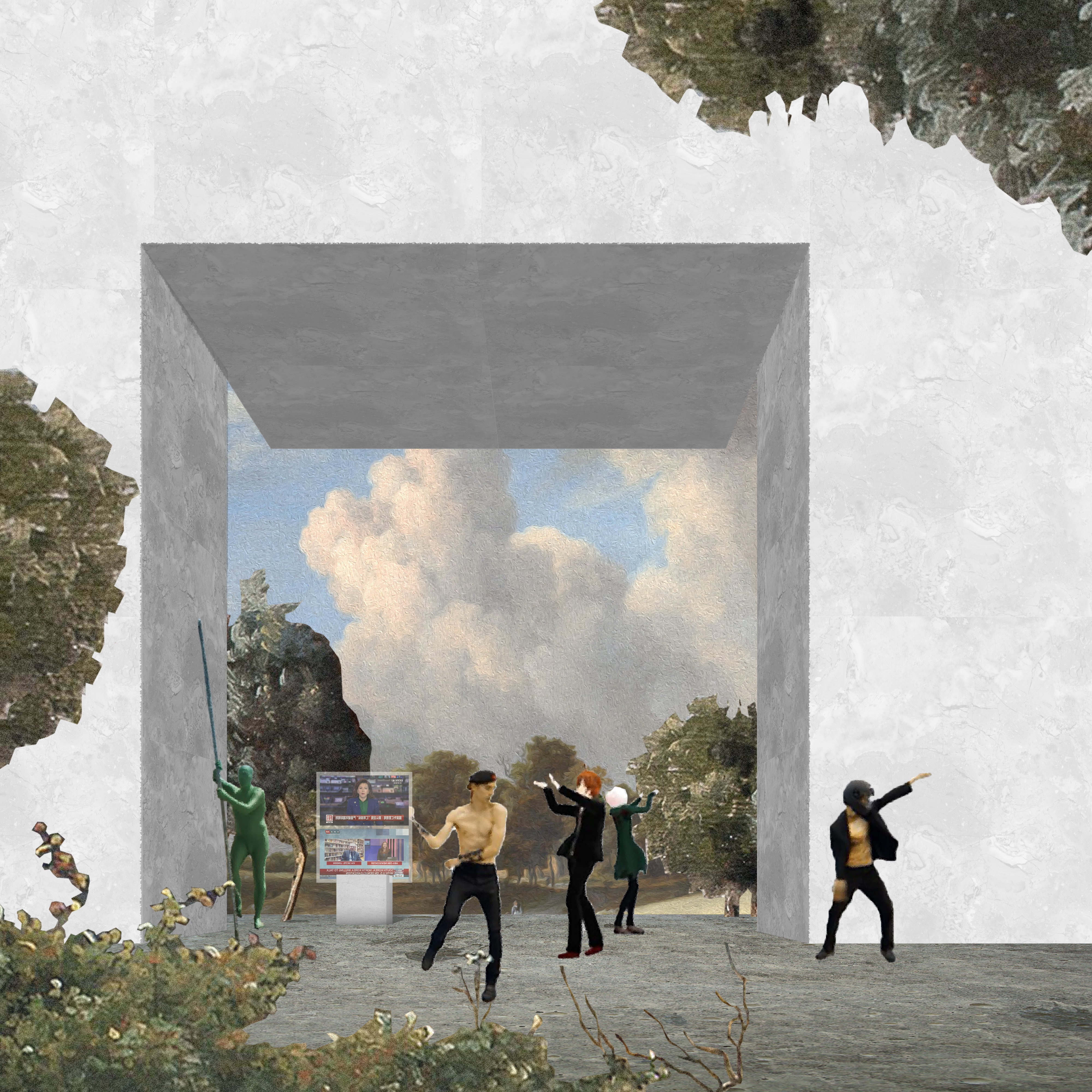 Courtyard Renders



Physical Model


Laboratory Guide


Information Generation [Genuine]


A laboratory where genuine information is generated and exchanged within a larger online community. Students will learn to generate information that is targeted to be perceived as genuine. They will perform exercises that take real work examples and analyze which part of information they can believe to be true and which part they can not.

Information Generation
[False]

A laboratory where false information is generated and exchanged within a larger online community. Students are split into smaller groups where they specialize in different types of false information associated to various topics: politics, sports, entertainment, etc. they will also learn to produce false information in different mediums: text, image, video, vocal (spread by word-of-mouth), etc.
The ultimate goal of this program is to create a safe space for students to learn to generate these false information and thus be able to identify them in the real world.


Information Analysis

This section of the laboratory is aimed to systematically teach students the way to identify false and true information through analyzing the credibility of the source.



Courtyard Render 1 (Regular Condition)



Courtyard Render 2


Axonometric Drawing of Courtyards



Inverted Axonometric Drawing of Courtyards



Sectional Axonometric Drawing of Courtyard


Courtyard Drawing 3



Courtyard Drawing 4


Green Room Demonstration Video



Artist references:
- Hito Steyerl, "Factory of the Sun", "How Not to be Seen"
- Katja Novitskova, "Spirit, Curiosity and Opportunity"




Courtyard Archetype Precedent Studies

Balneário de jaú (Joao Batista Vilanova Artigas)

Solo House (Office KGDVS)

An Ecological Arctic Town (Ralph Erskine)


Cite de Refuge (Office KGDVS)