I

nstitute of


D

ecentralized


I

nfluence

Roosevelt Roads, Ceiba,


P

uerto

R

ico
"We take as our ultimate aim the greatest possible fulfillment of the potential of each human being, as individual and as a member of society. This fulfillment requires dignity, security and substantive equality (though not, of course, uniformity), as well as productive efficiency. It also requires that humans find sustainable ways of living in balance with the overall environment of the planet. We argue that these aims can best be met through a cooperative, planned form of social economy under a radically democratic political constitution -
a post-Soviet socialism"
"

T

OWARDS A

N

EW

S

OCIALISM"

W. PAUL COCKSHOTT & ALLIN COTTRELL
A STANCE OF PLANNING TECTONIC FROM THE LENS OF A DECENTRALIZED FORM OF SOCIALISM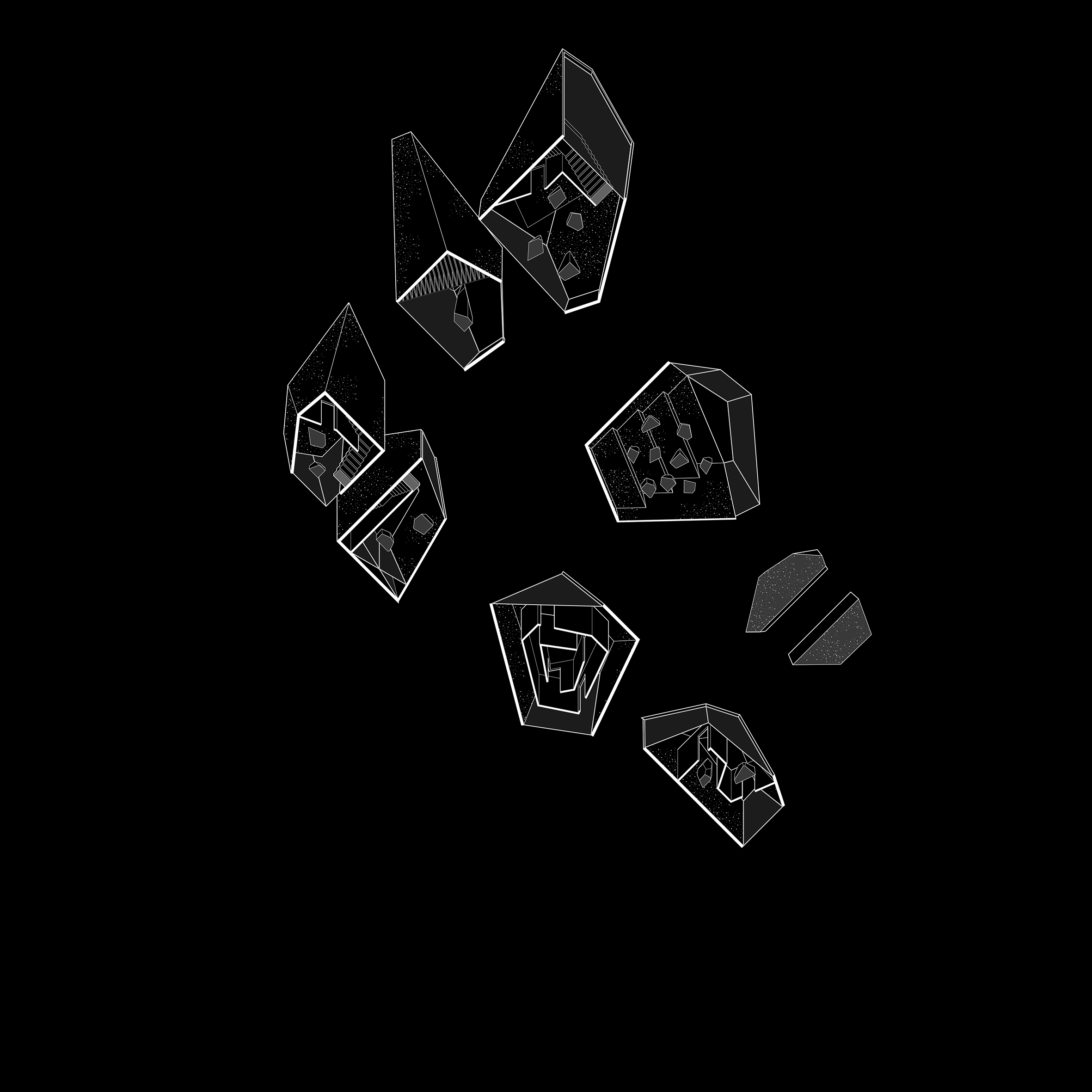 A

P

articipatory

P

lanning

L

aboratory
IDI is an experimental study the vitality of an institution that's founded on the socialist ideologies in the contemporary area of the mid-21st century. During this time, there's an advancement of technology and societal consensus that will be able to take advantage of the raw materials need to support the running of the social machine [in this case, the campus]. Inspired by W. Paul Cockshott and Allin Cottrell's book "Towards a New Socialism", the planning tectonic takes off from the new form of socialism - a decentralized, deconcentrated social economic mechanism.

In this campus, resources and power are dynamically distributed through a decentralized distributing network. Buildings are not assigned with dedicated subjects, functions, and adjacencies. With the ubiquitous outdoor and indoor workspace, students and faculties will have extensive discussions about all variants of planning configurations. Through the experiment of model-scale bakeoffs, real-scale structures will also update to its most desired location and orientation.


In the IDI, students and faculties have the equal ownership of their space and activities. Administrative decisions are rotated through different departments with everyone's input. Individuals learn to take the responsibilities of behavioral conduct through this process. Debate and critical oppositions are encouraged, and the process will be documented through the calculation of the decentralized network for final participatory decisions.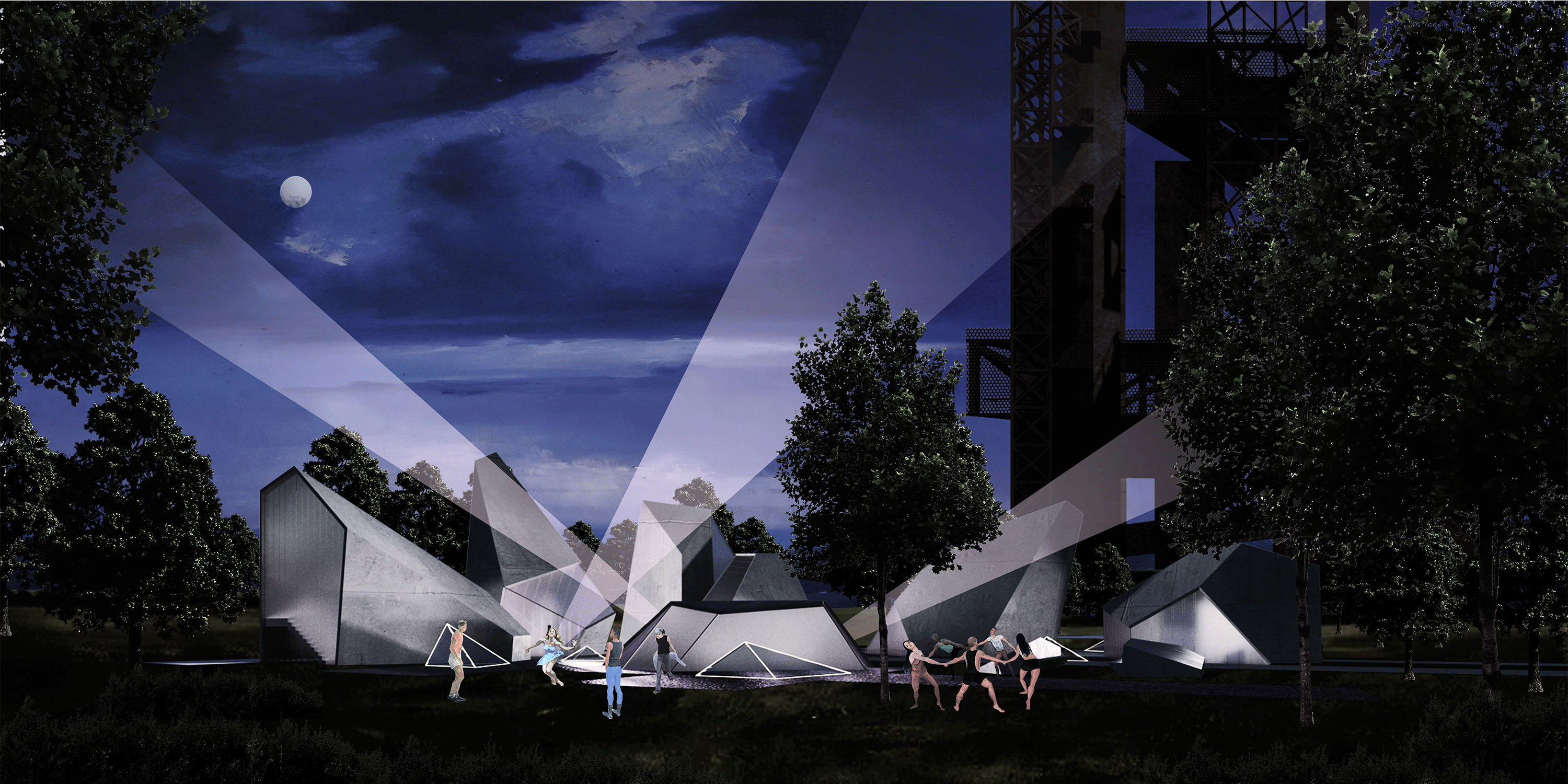 From

M

onuments to

C

rumbles
A Story of Celebrated Derails